Welcome to Stand Up 4 Grain Safety Week
Because everyone deserves to go home from work each day, we have come together as an industry to take a stand for safety.
The National Stand Up for Grain Safety Week sponsored by the Alliance, a collaboration of agricultural industry groups, provides a collective industry focus on, and commitment to safety.
Billion bushels stored corn & soybeans 2022
Commercial off-farm storage facilities 2022
Decrease in grain entrapments from 2020 to 2021
2021 Fatality rate of total Grain Entrapments
Total Confined Space Incidents down from 5 Year Average
Fatal Confined Space-Related Injuries 5 year average
Non-Fatal Confined Space-Related Injuries 5 year average
2021 Summary of U.S. Agricultural Confined Space-Related Injuries and Fatalities – Agricultural Safety and Health Program Purdue University.
We all have a piece in this.
Every year hundreds of employees are injured or die from preventable hazards while working in grain storage and handling. Safety doesn't need to be big to be effective.
This year commit to safety by making small changes in the workplace or how tasks are performed to make a positive safety impact.
Click the day to see the activities and resources available.
Join the Conversation | #StandUp4GrainSafety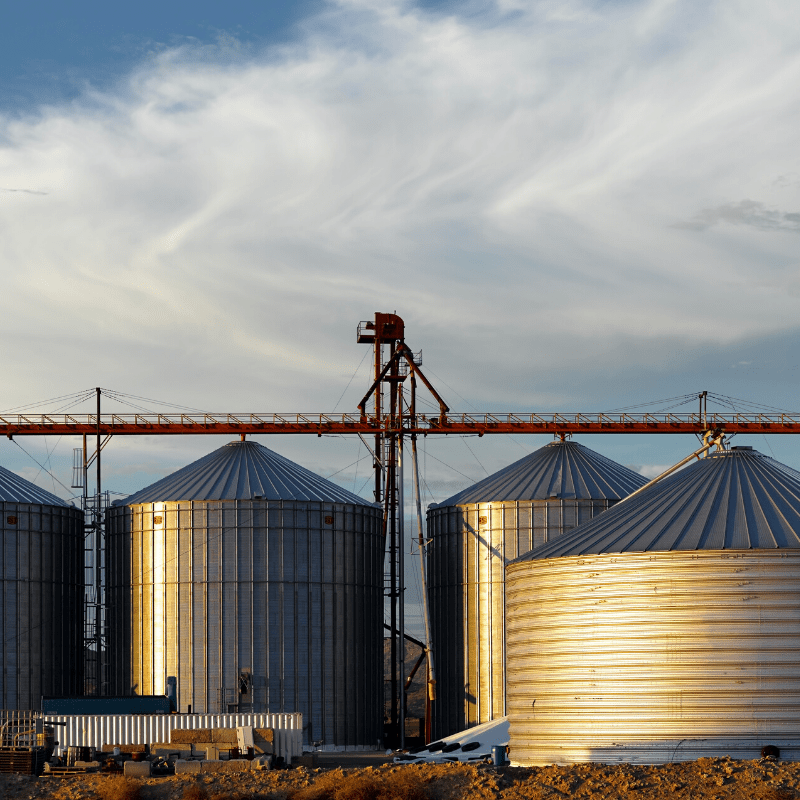 Stand Up 4 Grain Safety Week was first held in 2017 as a local event, and continues to grow as the organizations combine their talents, resources, and knowledge to develop more training and educational offerings, expand partnerships with other industry organizations, and reach across the entire grain industry spectrum.