Entanglements were fatal in 2020
Join Us for the 2023 Kick-Off Event!
Join Us for the annual Stand Up 4 Grain Safety Week Kick Off event! The Kick Off Event is a hybrid (virtual) event focusing on safety around grain structures and equipment featuring:
Live, on-site safety demonstrations
Stand Up resources
"Superhero" Stories
And more….
The Kickoff highlights the importance of participating in Stand Up 4 Grain Safety Week and the benefits received from this national, industry wide focus on safety.
Safety demonstrations on bin safety will be presented by industry leaders from Custom Agri Systems, 3M, SATRA, and Ohio State University.
Pre-entry Hazard Assessment
Respiratory Protection
Lifelines
Self Extrication
Stick around for a post event "Ask the Expert" live discussion session with the presenters and on-line experts.
"Kickoff" your renewed committment to safety and help ensure the superheros of this essential industry go home safely at the end of their work shift every day! Check out the free educational and promotional resources below to make the most of your Stand Up 4 Grain Safety Week.
Helpful Tip
Register once! Select the virtual session(s) you want to attend during registration.
Moderator – Howie Eberts!
Mr. Eberts
has worked for OSHA since 1988 when he started in the Columbus Area Office as an Industrial Hygienist. He began his management career with OSHA when he moved to Chicago in 2001 and worked in the Chicago Regional Office. Since 2011, Eberts has been the Area Director of the Cleveland Area Office where he currently manages the OSHA enforcement office with 27 people, including 19 Compliance Officers.
Facilitator -Melissa Linton!
Melissa i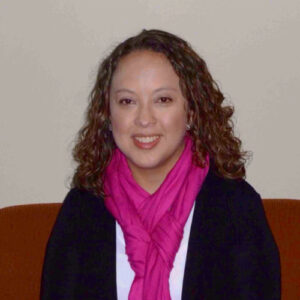 s the OSHA Region 5 VPP Manager. She has worked at OSHA since 2001, previously holding roles as  Compliance Assistance Specialist (CAS) and Industrial Hygienist. As a CAS, Melissa performed outreach, training, and worked with companies and industry groups as a part of OSHA's Cooperative Programs, specifically with OSHA's Alliance, Strategic Partnership, and Voluntary Protection Programs. Melissa received her MBA from Ohio Dominican University and B.S. in Biological Sciences from Ohio University.
Presenter – Anne Cook!
Anne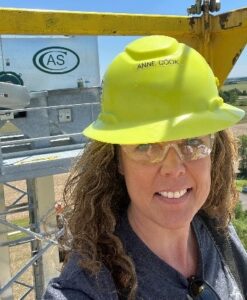 is the Safety Director at Custom Agri Systems, Inc. She has spent over 30 years in environmental health and safety management specializing in agriculture applications for EHS and DOT compliance. She previously held positions as the Senior Safety Manager with The Anderson's, Inc. and Senior EHS Manager for Amazon. Anne was one of the first two recipients awarded the inaugural OABA (Ohio AgriBusiness Association) Excellence in Safety and Environmental Stewardship Award in 2018. Ann grew up on a small farm in Curtice Ohio, along the shores of Lake Erie.  She received her M.S in Environmental, Health and Safety Management from the University of Findlay and her BA in Environmental Geography and Environmental Studies from the University of Toledo. 
Presenter – Barry Gullickson!
Barry is a Fall Protection Specialist with 3M helping workers stay safe, healthy, and compliant through 3M Fall Protection Solutions. Barry holds several certifications including: Fall Protection Competent Person Trainer, Fall Protection Rescue Competent Person, Confined Sace Competent Person, and Fall Protection for Tools Competent Person. Barry grew up in a rural community and begain his career in a business that contracted out building grain bins.
Presenter – Dee Jepsen, PhD!
Dee Jepsen, PhD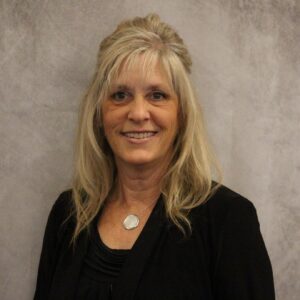 is a Professor with Ohio State University where she leads their Agricultural Safety and Health Program. She has on campus responsibility for teaching and research in occupational safety and health. Her Extension outreach program addresses a variety of farm safety topics, including tractor & machinery certification, agricultural rescue, and an OSHA and Ag 10-hr Certificate course. Dr. Jepsen has over 30 years experience designing injury prevention programs that meet the needs of agricultural workers – no matter their age or experience level – to create a culture of safety on the farm.
Presenter – Laura Mattimoe!
Laura Mattimoe, CSP, MSOH,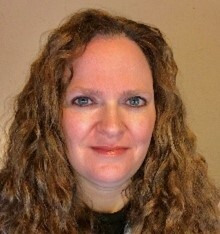 is a Safety & Health Consultant with the OSHA Consultation Program. In this position, she travels northwest Ohio to help small, high-hazard businesses understand and comply with all applicable OSHA regulations. She brings fresh insight into hazard assessment and policy development, using common sense approaches and novel ideas. She has helped several businesses achieve their goals of safer worksites for their employees. She received her Bachelor of Science in Environmental Health from Bowling Green State University and her Master of Science in Occupational Health from the University of Toledo.
2023 Kickoff Resources
more resources can be found under the Resource Tab
Handouts
Take home document, rack card, brochure, etc. with extra information.
Toolbox Talks
Ready to use toolbox talks for a Stand Up training event.
Training (Online)
Instructor or self-led course or webinar. Individual or group use.
Training (PowerPoint)
Ready to use PowerPoint® with instructor notes or other curriculum.
Video
Accompany with a tool box talk, discussion, or hazard identification activity.