single exposures to Anhydrous ammonia with 13 major adverse health events in 2021
deaths associated with pyrethroid insecticide in the last 15 years
Anhydrous Ammonia & Fumigation
A variety of chemicals are produced, stored, and used in agricultural operations. Understanding the hazards these chemicals pose is essential to keeping workers safe. Proper use, application, handling, storage, and hazard communication; safety inspection processes; essential PPE; symptoms of exposure; first aid/emergency procedures; and emergency action plans are some suggested areas to cover.
DAILY LEARNING SESSION – Friday, March 31
Annhydrous Ammonia & Fumigation
FREE, live virtual training provided by the Grain Handling Safety Council (GHSC) and the Grain Elevator and Processing Society (GEAPS). This learning session is a 2 part presentation featuring industrial professionals. "Ask the Expert" for more in-depth Q & A will immediately follow the learning session.
Anhydrous Ammonia
Join Dan Neenan, Director, National Education Center for Agricultural Safety (NECAS), Peosta, Iowa for a presention on Anydrous Ammonia. Anhydrous ammonia (NH 3 ) is an effective nitrogen crop fertilizer used throughout the Midwest and beyond. Anhydrous ammonia is potentially dangerous, as it seeks water from the nearest source, which may be the human body – especially the eyes, lungs, and skin because of their high moisture content. Few problems occur when anhydrous ammonia is handled properly and applied as intended. However, it is important for all individuals working with this type of fertilizer to understand the potential health risks, necessary safety precautions, and proper response in the event of an exposure.
Fumigation
Perry Nettles, South Region Manager for EcoLab, discusses the safety risks associated with fumigation of grain bins. For thousands of years, grain has been stored to protect it from elements, rodents, birds, and insects. Treating grain and storage structures with insecticides can prevent, inhibit reproduction, and/or kill insects which can infest stored grain. Frequently, insecticides are not enough and fumigation is necessary to eliminate bugs. The most common fumigant, Aluminum Phosphide, breaks down into phosphine gas, a highly toxic, reactive, and potentially explosive gas. A fumigation plan and a certified applicator is required to plan, monitor, and control hazards. Learn how these safety procedures reduce exposure and keep workers from harm.
Helpful Tip
Register once! Select the virtual session(s) you want to attend during registration.
Presenter – Dean Neenan!
Dan Neenan,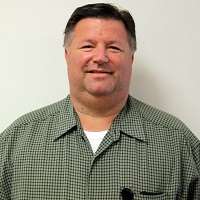 MBA -joined the NECAS staff in August of 2002 as Director, Dan is a Paramedic Specialist, Firefighter II and EMS instructor. He currently is a member of the Iowa Propane board. Vice Chair of the Dubuque County Emergency Management Commission, Treasurer, Dubuque County EMS.
Presenter – Perry Nettles!
Perry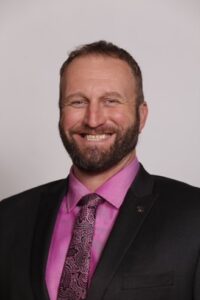 recently took over regional manager role for the South Region with a strong emphasis on import/export docks, grain loadout elevators and F&B account focus in the Ecolab Pest Elimination Specialty Pest Services Division . He previously managed the Central Region with fourteen operational centers covering 20 states. Prior to Ecolab, Perry worked for Kraft Foods/Post Cereals in Jonesboro, AR as Sanitation Director and Sanitation Manager for PepsiCo/Quaker Oats in Cedar Rapids, IA, the largest cereal plant in US. Perry currently serves on the following trade organizations:  Mid-South GEAPS chapter, GEAPS Exchange presenter, USA Rice Federation Food Safety Committee and is an Associate Certified Entomologist. 
Anhydrous Ammonia & Fumigation Resources!