Billions of dollars estimated cost to US businesses each year due to influenza
DAILY LEARNING SESSION –
Wednesday, March 29
FREE, live virtual training provided by the Grain Handling Safety Council.
Keep yourself and others off the sick list! Infections caused by microorganisms, such as fungi, viruses and bacteria, are found in grain dust, soil, water, the air we breathe, and the insects that surround us. Find out why fungal, vector-borne, and zoonotic diseases are emerging health threats to agribusiness and agricultural workers. Learn about the financial impact these illnesses can have on individuals and workplaces.  Join Ellen Duysen, MPH, COHC from the Central States Center for Agricultural Safety and Health (CS-CASH) to discover ways to protect yourself and others against exposure, prevent diseases and other health issues, and guard against transmission. Ellen's experience as a microbiologist, rancher, farmer, and ag safety professional brings a unique perspective to the discussion. Reviews from previous presentations are the best recommendation for this session. "Ellen manages to not only show how this is relevant to everyday operations, but also makes a dry topic interesting and exciting."
Don't forget to gather those questions for the"ASK THE EXPERT" open discussion! 
Helpful Tip
Register once! Select the virtual session(s) you want to attend during registration.
Presenter – Ellen Duysen, MPH, COHC!
Ellen Duysen, MPH,COHC,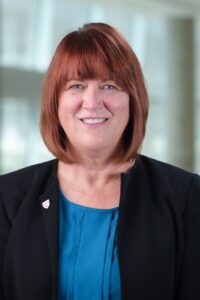 is a Research Assistant Professor and Outreach Coordinator, for the Central States Center for Agricultural Safety and Health at the University of Nebraska Medical Center. She coordinates outreach and training activities across a 7 state region, working closely with industry partners and interest groups and often serving as a lead trainer. Prior to her move into agricultural safety and health, Ellen worked as a microbiologist researcher and research coordinator and has authored or co-authored dozens of scientfic papers. Ellen and her family worked more than  20 years producing and marketing hogs, cattle, poultry, and sheep.